The Eko-Konnect Research and Education Initiative (Eko-Konnect)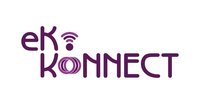 Eko-Konnect is a cluster of the Nigerian research and education network NgREN established in 2009 to develop networking infrastructure, content and skills capacity for the research and education community in Lagos and its environs.
The Eko-Konnect community comprises 27 member institutions that include universities, polytechnics, colleges of education and research institutions. Eko-Konnect engages in applied research and development projects that foster innovation, entrepreneurship and skills training for researchers, teachers and students in its community.